What people are saying about The Unzip Wizard:

"What an AWESOME utility! It is so quick and easy, and beats the heck out of fooling around with PKUNZIP like I did for years." (P. Carson)

"Thank you so much for your shareware version of the Unzip Wizard. I loaded him and now life is full and complete again! I will be writing the Pope and nominating you for sainthood." (Molly E.)

"This is a brilliant programme that is so easy that my five year old son can even use." (Ian F.)

"Keep up the good work. Your products are among the best I have used." (Kenneth P.)

"We are really impressed with Unzip Wizard and were very please to have located such a user-friendly product." (Robert K.)

"I downloaded it last week and it is the best program that I have seen and used." (Donald K.)

"The Windows Users Group Network [WUGNET], operators of the oldest and largest independent support resource forum for Windows users on CompuServe with over 1,000,000 active members, is pleased to inform you that our online staff has selected your exceptional program The Unzip Wizard for our forum members as this coming weeks WINSHARE Pick of the Week!" (Michael Steiner)

"It works like a charm!" (Lynn P.)

"It works great. I could not believe how quick it was."(Joan M.)

"Unzip Wizard has great graphics and easy to follow instructions." (Leslie K.)

"I really love your Unzip Wizard - finally a application which makes unzipping easy!" (Martin H.)

"I am recommending it to my friends." (Tom P.)

"I love Unzip Wizard! I spent so much time fooling around with WinZip and HATED it." (Lisa F.) "Thanks a million for this product because I would NEVER try to use a zip file again without it." (Dianne O.) "I have tried all kinds of unzip programs and for some reason this one and me just really hit it off." (Ed M.)

"I love this program. I just stumbled on it when I was going to get WinZip, glad I didn't get that one. I have tried it before, I love this one you have. Thanks for making downloading so easy for me." (Martha R.)

"Just a note to say THANKS for giving the world the remarkable UNZIP WIZARD. I had sought for a solution ad nauseum, and finally found your site listed in my net find results..... IT LITERALLY SAVED MY SANITY!!!!!!! I had downloaded many great (free) files from the internet, but my computer had lost its unzip utility... I was stuck with meaningless documents, even the AOL help staff made me feel like a complete idiot, but thanks to the amazing Unzip Wizard, I can now download with great confidence!!! (and unzip as well.) Thanks again for your life changing contribution to the world!" (Bo S.)

I have been using the software and I must say I like it a lot better than WinZip. (Bill M.)



Hardware and software requirements:
The Unzip Wizard requires a Microsoft Windows PC (Windows 95/98/ME/XP or Windows NT/2000).

Download an evaluation copy of this program:
To download an evaluation copy of The Unzip Wizard shareware program that you can use on your own PC computer, click on the animated diskette image below: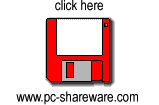 Educational Software | Productivity Software | Inspirational Software
Main Menu | Purchasing | Contact us

Copyright © 1999 Softword Technology. All rights reserved